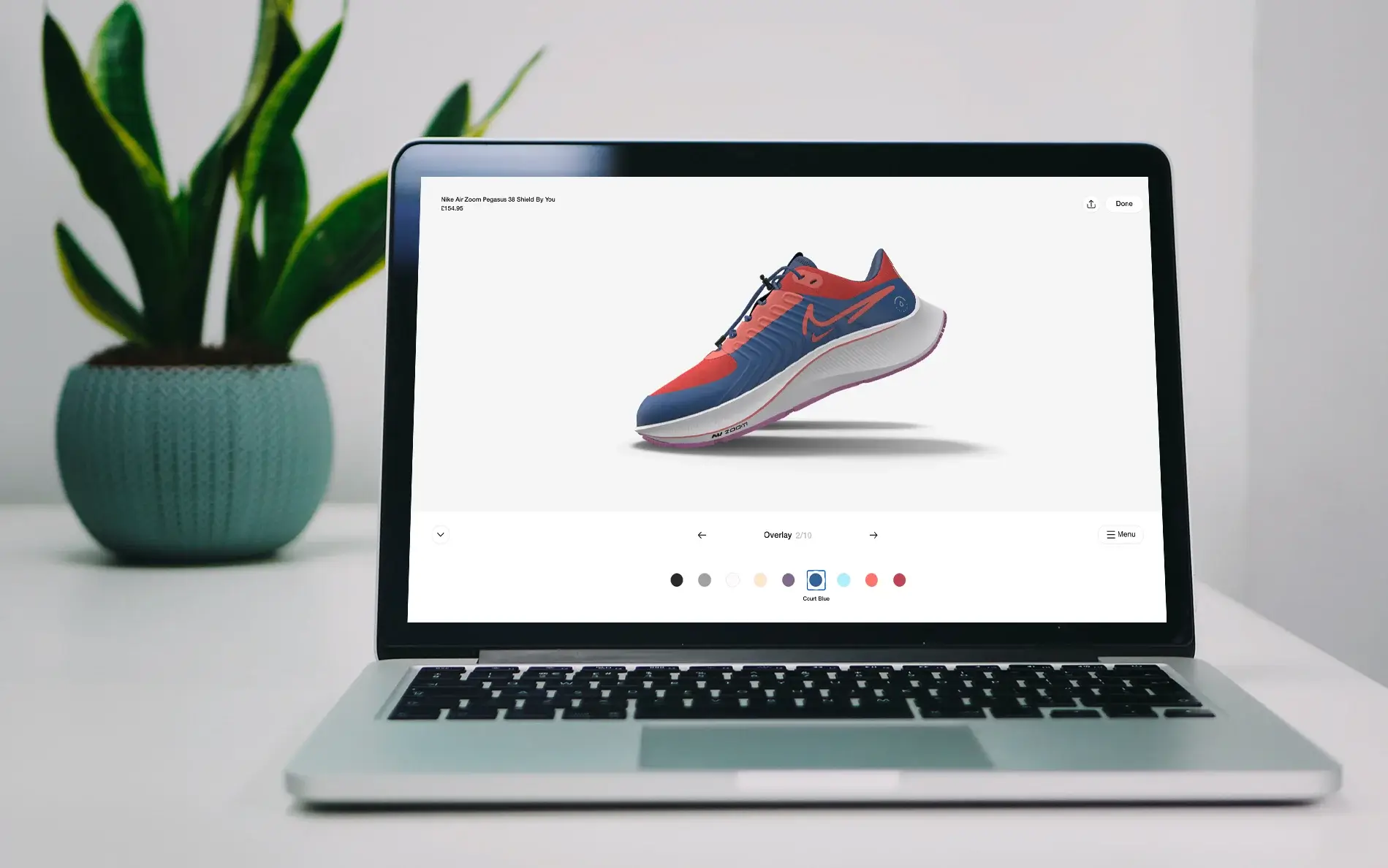 How the biggest brand on planet fashion futureproofed itself with a balance of scale and personalisation…
Founded in Oregon, USA in 1964 as Blue Riband Sports (the name Nike wasn't registered until 1971), by 2021 the brand was worth an incredible 83.71 billion dollars and today sits at no. 17 in the big list of global brands*¹. Fun fact: Nike isn't just the biggest sports brand on the planet but the biggest apparel brand, too – only beaten to the top 10 by colossi such as Amazon, Apple, Google, Facebook, and McDonalds, and just one spot behind the iconic Coca Cola.
Nike has always aimed big, with ambition that sees them trading in 170 countries (meaning there's only 25 places on earth where you can't buy Nike). But their benchmark for success has never been about sales and reach alone. From the start, Nike was clear that it would be innovation that led the way and that thinking has kept the brand head and shoulders above the rest.
It might sound like an urban myth, but it's true that co-founder Phil Knight started a kind of preacher network of devotees (named EKIN*2 – Nike backwards) who, to this day advocate to retailers on both brand and products – a kind of pre-influencer network. The company also uses 'corporate storytellers'*³ to keep the heritage and history of the brand alive and kicking among their 73,000+*4 employees.
Too many to list here, but Nike's key advances which were once conceived in their Innovation Kitchen, or their Direct Division are routinely adopted all over the world as standards.
The 'Collab' – fast fashion's 21st century hotline to cool, was bringing cold, hard cash into Nike before it was a twinkle in H&M's eye. Nike's original collaboration with Michael Jordan netted $126m in the year they signed (1984) with the Nike Jordan brand still worth over $3bn in 2019*5.
Nike were first to turn stores into experiences, a theatre of retail – with sales decidedly secondary. Their biggest store to date is the cathedral to the customer that is their 55,000-square foot SoHo store in NYC*6 and their highest tech being their Berlin flagship, with its Mission Impossible-esque media wall and multi-touch footwear table*7.
But what Berlin is all about, and what Nike is now doing so much better than almost anybody else, is personalisation. With consumers 110% more likely to add products to their baskets when a shopping experience is highly personalised, it's a no-brainer to add personalisation to the shopping journey – but of course Nike has gone above and beyond.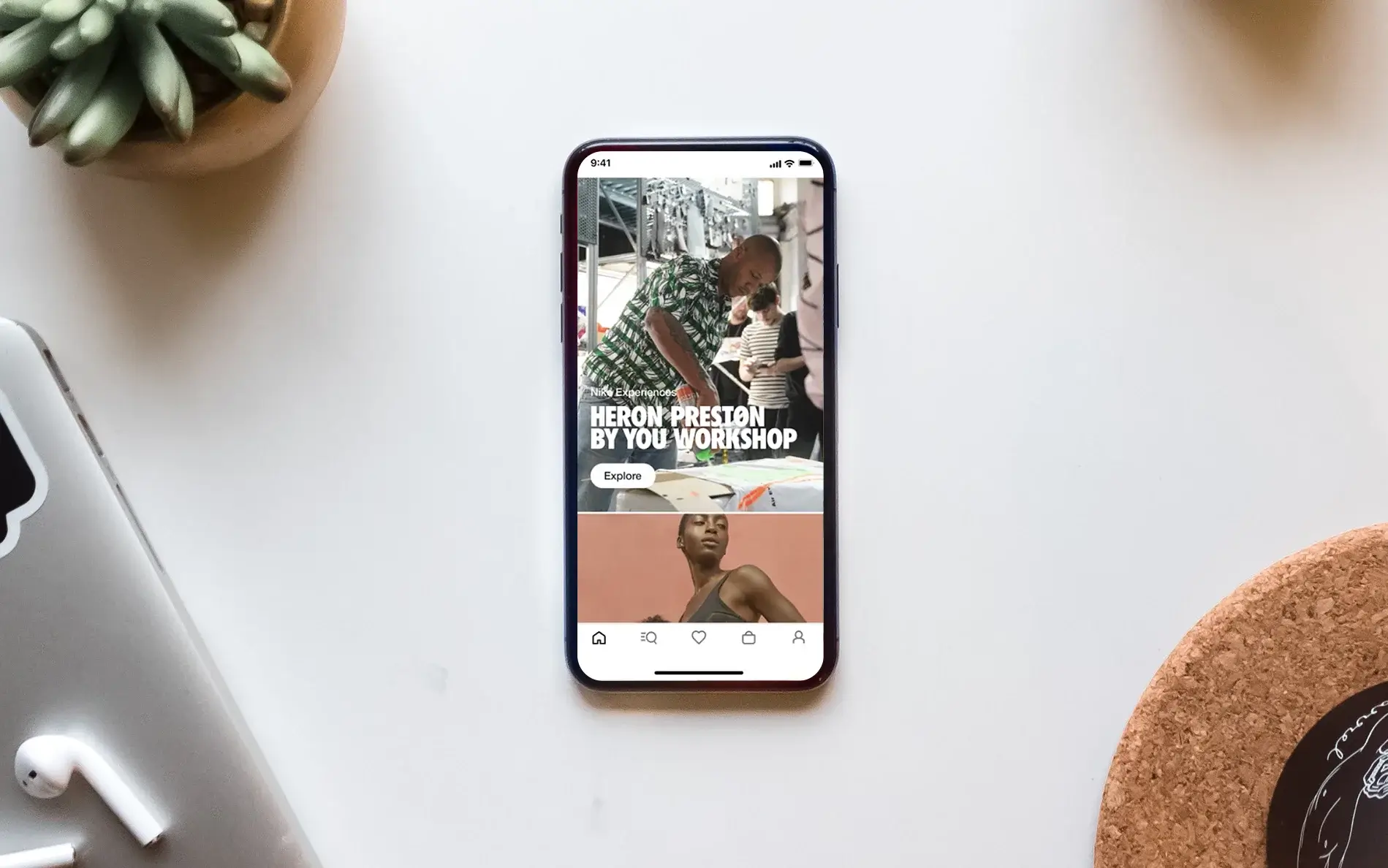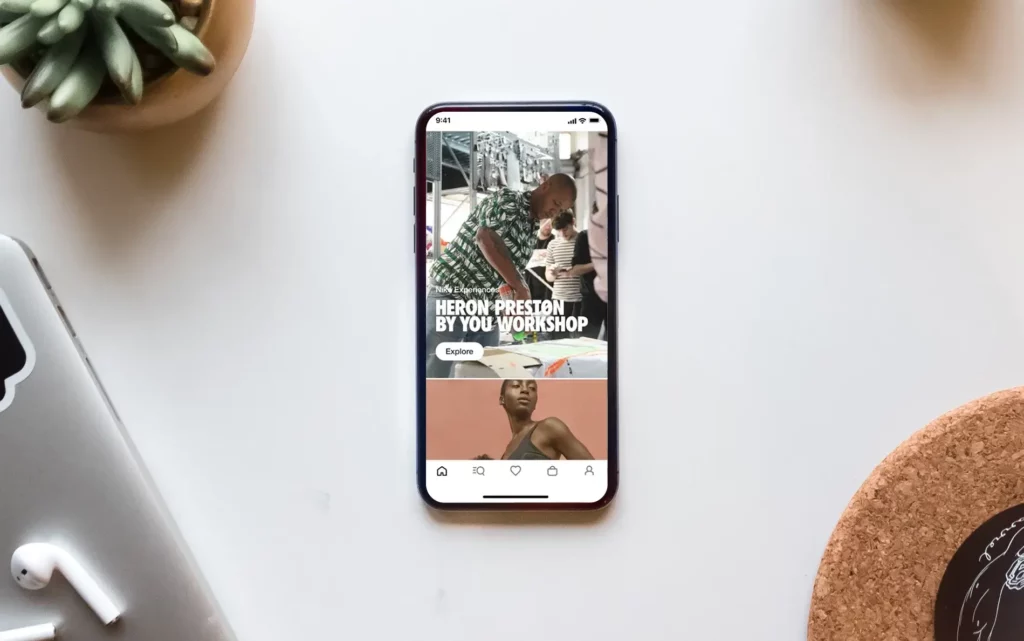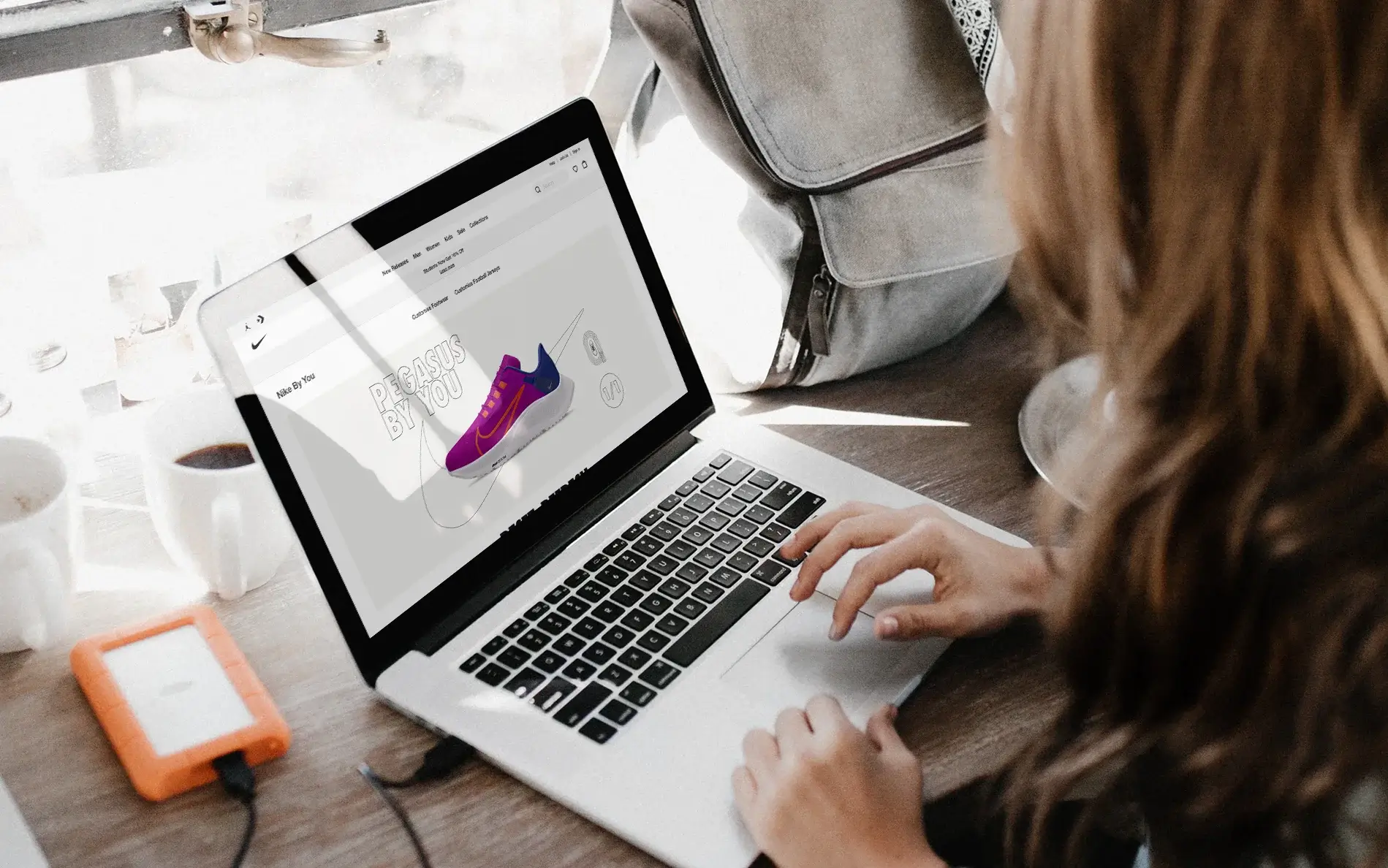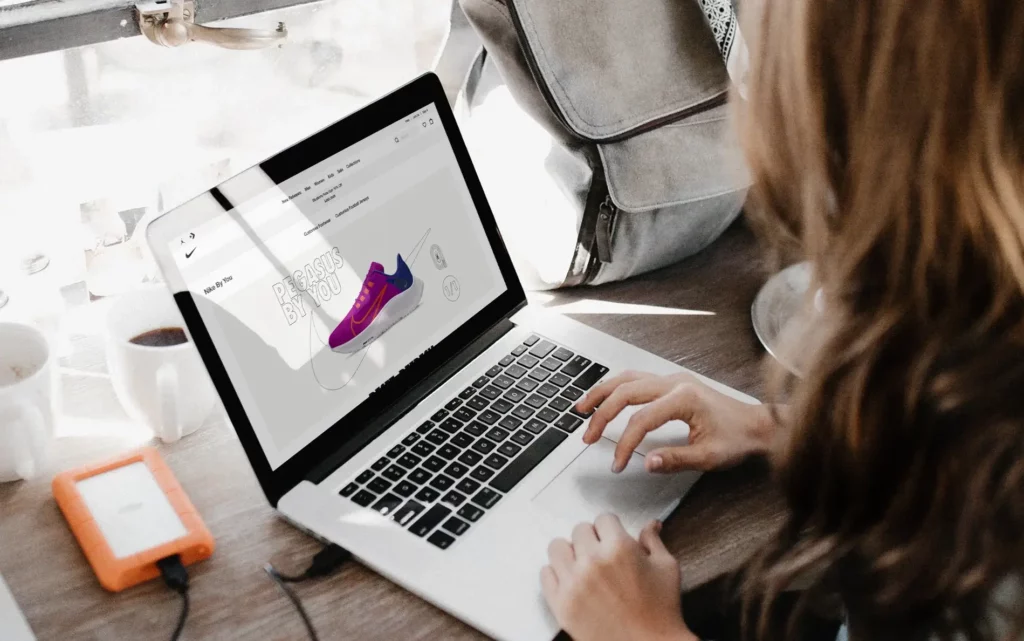 Nike by You allows customers to create their own super-customised sneaker. Amazingly, pioneered as long ago as 1999, the originally named Nike ID enabled early adopters of web shopping to do a simple customisation of an Air Force One sneaker.
Today, so long as they're Nike members, customers can personalise order and share dozens of different sneakers, football boots and tees, custom-produced and delivered in just over a month*8.  And the Nike app*9 notches things up even further. With in-app shopping, the Nike run and training clubs, and SNKRS giving members insider access to special drops, news, events, releases, it's creating a true community.
We've always been inspired by Nike's strategy to face firmly forward and think about what comes next. It's a strategy that's reflected too in their packaging. The latest in their quest for slashed carbon emissions is seeing removal of plastic air pillows, and pilots to create new pop-up boxes made using over half recycled content. Of course, we're in favour of sustainable packaging, but that isn't the only way to make brand packaging speak volumes. So, what better time to tap into the power of the unboxing moment.
The Penny Black Unboxing Platform is a revolution in communications that allows brands and retailers to print fully personalised messaging directly onto the box containing their customers' orders. It's done using our late-stage dynamic (photonic) printing technology that prints anything you like in real time with zero delay to the time-sensitive packing process. And given that, at the moment of unboxing, 95% of customers are enthusiastic about the sender, it's the perfect time to make a lasting connection by speaking to them, personally. Find out more or ask for a demo at https://pennyblack.io or email info@https://pennyblack.io