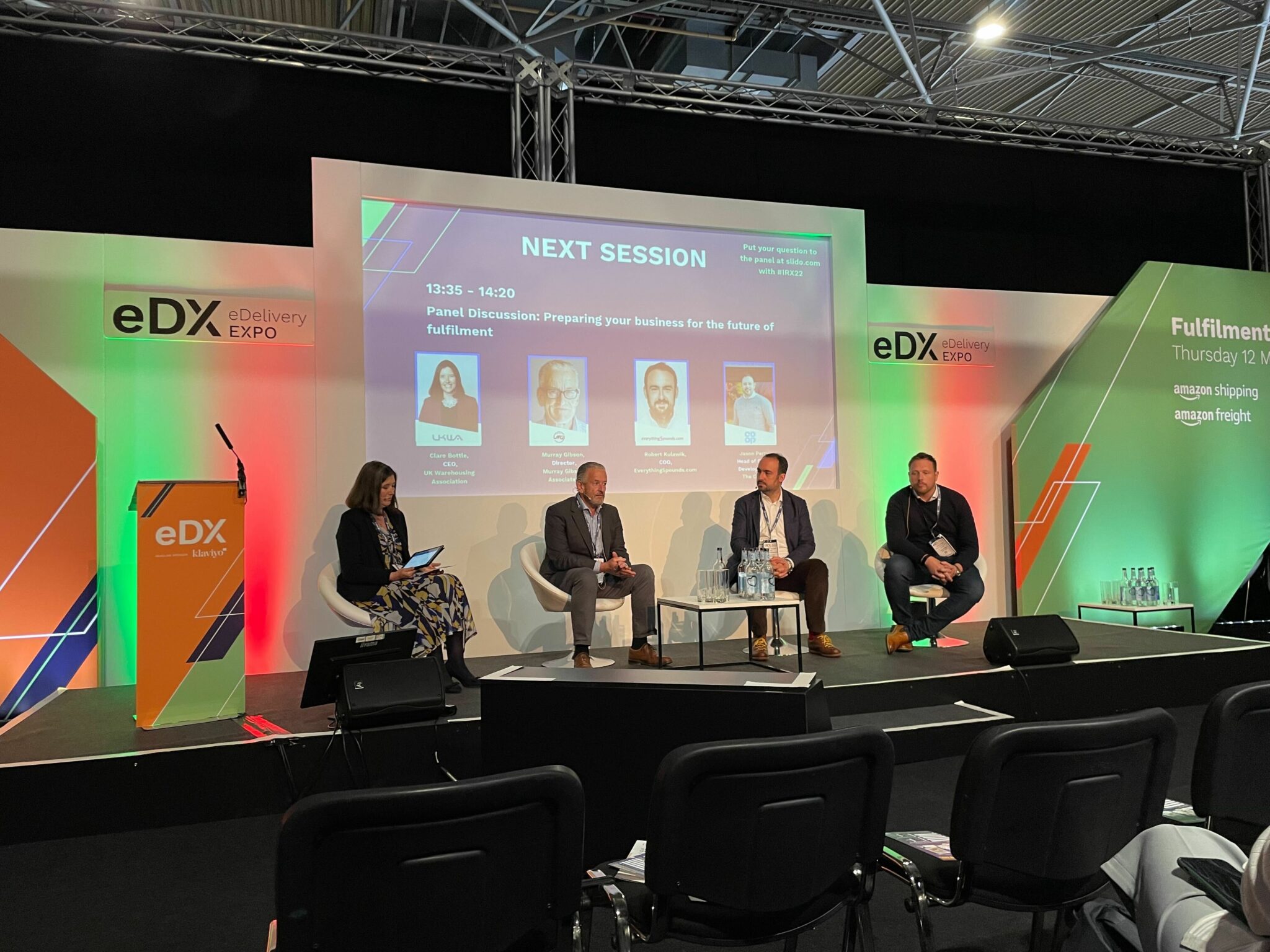 Last week the world of ecommerce came together for the Internet Retailing Expo (also known as IRX). Birmingham's NEC was filled with individuals from the biggest tech providers exhibiting and hosting talks on the latest in ecommerce.
Couldn't make it? Luckily for you, this article goes through our top five learnings and what you should know about the latest news in the ecommerce space.
Ecommerce turbulence is still a hot topic of conversation
We've heard it all before. Ecommerce has gone through its fair share of peaks and troughs over the past few years. IRX showed us that the fallout from the pandemic, privacy updates and shipping pains are still troubling consumers and merchants. 
On top of this, many of the discussions at IRX explained how this changing landscape was also causing customers' expectations to shift. Many of the talks stated that the needs of the customer are becoming further-reaching, more varied and, in some cases, more complicated to meet. 
But it's not all doom and gloom. Many of the speakers shared how these changing expectations actually pose an opportunity for brands. One that encourages them to be more innovative and do things differently to meet their customers' needs. By being adaptable in your approach, you'll be able to differentiate your customer experience meaning you'll be able to attract, retain and build the loyalty of more customers.
In-person shopping experiences are back on the rise
While previously retailing conferences would explore the decline of the high street, IRX marked a turning point in the conversation. 
A talk by Imagen Insights (the market research agency specialising in Gen Zs) shared how since COVID, Gen Zs have been experiencing anxiety when it comes to connecting with brands in person. But, at the same time, they still want a personal, genuine connection with the brands they buy from. 
When asked how to overcome this, the Gen Z consumers on the panel expressed their love of pop-ups and brand-led events. It's no surprise then that brands like Gymshark are investing in these kinds of approaches. Take a look at the photos below from their market stall pop-up in London last week.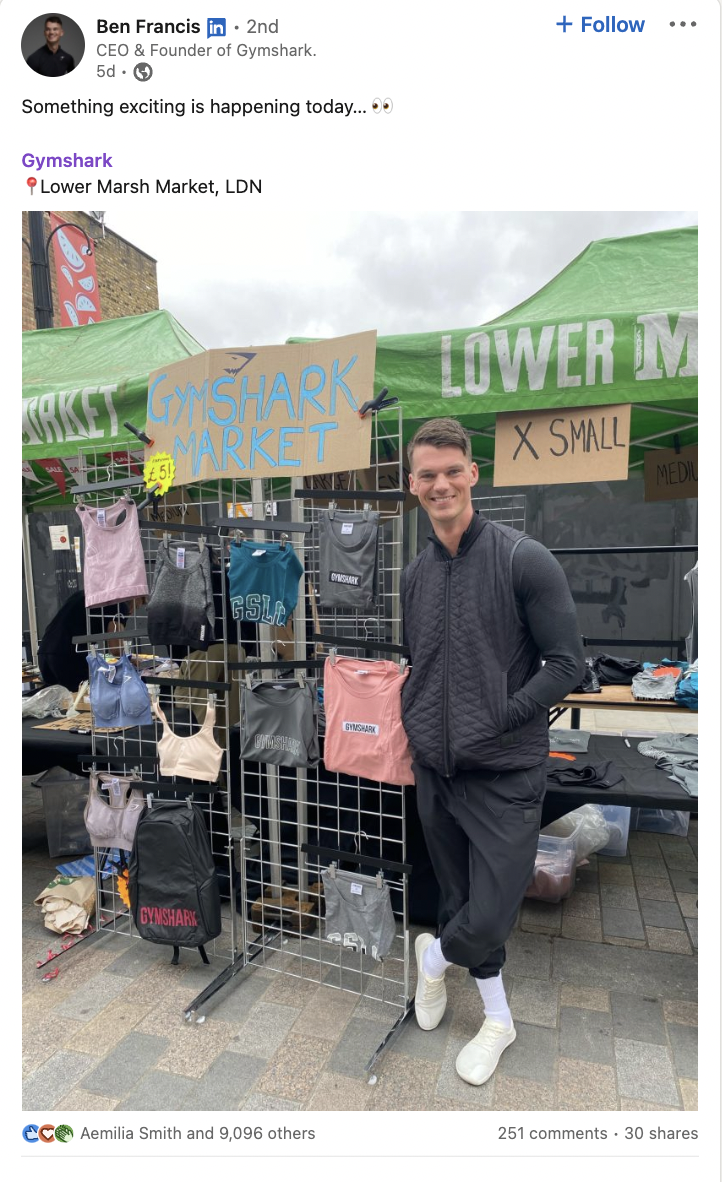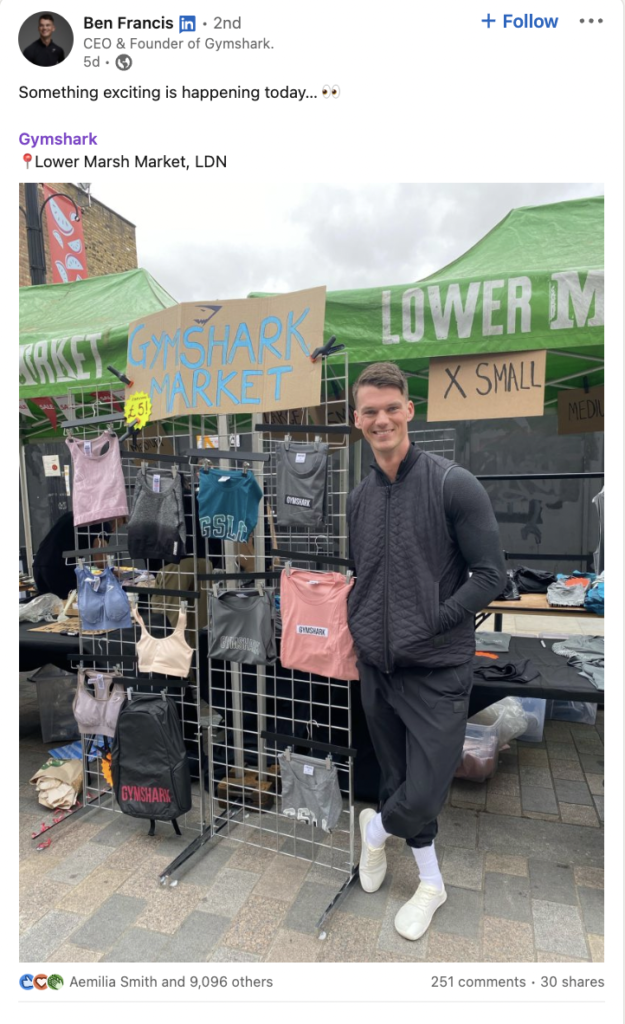 So in-person connections are back on the rise. But, IRX taught us that brands need to be sensitive about how they reintroduce this kind of shopping without overwhelming the customer. 
Experiential marketing and IRL personalisation are the way to go. In fact, when presenting their report, Adobe called out that: 64% of consumers would like to see retailers personalising in-store and online experiences based on online preferences and behaviours. 
To meet these consumer needs, it's time to explore how to bring personalised experiences into the hands of consumers. Brands could look at how to use existing physical touchpoints, like the unboxing moment, to reintroduce that in-person experience without having to splurge on guerrilla marketing and pop-ups like Gymshark.
Returns are becoming a money drain
At IRX, there was also a lot of discussion around the rising costs of product returns. We even heard that some online stores see return rates as high as 40%. And, earlier this month, Boohoo reported that returns were partly to blame for its slump in profits. 
But why are returns so high? Shopping online means customers can't try things on or experience them in person. Instead, they buy lots of products, try them on, pick one winner and return most of their order. This costs you as you'll experience loss of profits from the returned merchandise. At the same time, you'll have to recirculate this potentially out-of-season stock at a lower price than it originally was. 
But, not only did IRX highlight returns as an increasing challenge, it also exposed the solution: encouraging customers to participate in the circular economy. 
Brands need to find new ways to encourage their customers to repair, recycle and reuse unwanted products. This could be through re-sell platforms, like Depop, or giving customers loyalty points when they donate unwanted products. This reduces returns costs while also building long-term customer loyalty as shoppers will see you're passionate about being sustainable.
Warehousing and fulfilment need to be greener
As an ecommerce brand, it's not always easy being green. When you're aiming to be as convenient and high-quality as possible, being eco in your warehousing practices can easily fall down the priority list. But be warned, IRX taught us that government sustainability regulations will be coming into force in 2025 and fulfilment centres have to be fully compliant by then.
So where to start? You could invest in sustainable warehouse heating, try optimising supply chain inefficiencies or reduce waste. But these approaches take time and large infrastructural shifts. 
One panel IRX exposed that the quickest place to start is to invest in eco-packaging. Be that compostable inserts, sustainable ink or boxes made from recycled products, eco-packaging is a quick way to your supply chain more sustainable immediately.
Peak seasons will bring about staff shortages
While Black Friday and the peak season may feel far in the future, at IRX there was already a lot of talk about the operational challenges that may come about during the peak. Mainly around staff shortages in packing and fulfilment centres.
We learned that during seasonal peaks, fulfilment centre workers have the power to move to other centres easily based on salary spikes. This leaves you with less staff to fulfil peak time orders. 
This can be damaging to your brand reputation. Customers may be shopping for gifts and if you're unable to deliver the right orders on time, you're giving them a low standard of service and they could be left feeling undervalued and dissatisfied. 
Instead, you've got to find ways to deliver high-quality post-purchase experiences now – like investing in personalised packaging and inserts. This will build up their emotional loyalty. Then, when the peak season comes around and if you're unable to fulfil orders efficiently, they'll be more forgiving as you've already given them a high-quality experience with a previous order.
Closing thoughts
Overall, IRX echoed what many in ecommerce already know – the industry is turbulent and the brands that succeed are the ones who innovate. Be that through pop-ups, unboxing experiences, eco-packaging or participating in the circular economy, customers want to buy from (and be loyal to) brands that go above and beyond.