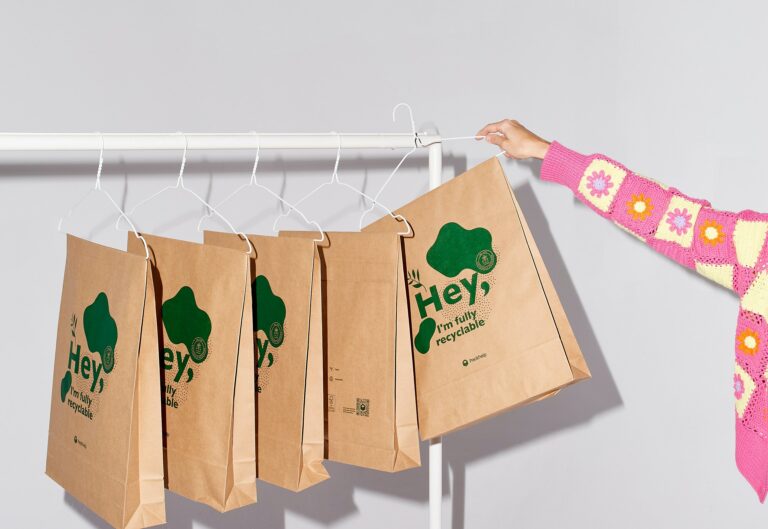 Why packaging is a profit centre
When you think of your brand packaging, which words or phrases spring to mind?
Costly? An unwanted necessity? An unwelcome expense?
Do you ever think… profit centre? Customer retention tool? Conversion opportunity? A way to increase brand loyalty? Probably not.
To run an efficient business, you've got to regularly review your operational costs to allow investment into other areas of the business. Many brands, then, find a quick and simple way to cut costs is to remove investment in their packaging. They see it as a cost centre with no real impact on revenue. When, in actual fact, your packaging can be a profit centre.
Why? Because it's a new marketing channel you can use to elevate your brand's reputation and customer experience. In fact, we found that personalised flyers give brands £1.10 in additional revenue per recipient – that's 16x more than SMS and 6x more than post-purchase emails. In the end, this will help you increase customer retention, conversion and CLTV.


In this blog post, we'll explain how to use your packaging as a profit centre that brings you a stream of long-term, loyal customers.
Packaging as a customer retention tool
Did you know that it's five times more expensive to acquire new customers than it is to retain them? It makes sense then to look after the customers you have, rather than spending money on trying to find new ones. But what's this got to do with packaging?
As an ecommerce brand, the opportunities to be able to physically connect with your customers are limited, right? Well, not completely. The all-important unboxing moment is an opportunity to connect with your existing customers in the real world. If you're focused on wowing your customers with personalised packaging that you've put time and effort into, your customers will feel positive about the experience and want to shop with you again, building loyalty and revenue. Plus, these existing customers haven't cost the earth to acquire, meaning you've saved money bringing them back to shop again.
Not only that, but when something makes you feel good, you want to tell people about it. So, by giving customers a personal touch during the unboxing moment, they'll tell friends and family all about it. With word-of-mouth recommendations resulting in 5x more sales than paid media and 90% of consumers more likely to trust and buy from a brand recommended by a friend, investing budget and thought into your packaging will contribute to long-term and sustainable revenue growth.
Motivating customers to convert again
Picture this: you're not investing in your packaging, so you send your product out in a boring brown box with an impersonal packing slip, all with the hope your product alone does the talking. This still costs you money, but it could cost your reputation, too. Customers won't feel an emotional connection to your brand and may fail to remember it when looking to make their next purchase.
So how can you use your packaging to motivate another purchase? Well, flyers or inserts in your packaging that have personalised product recommendations and discounts motivate your customers to head back online and buy again. Accenture even found that 91% of consumers say they are more likely to shop with a brand that gives personalised offers and recommendations.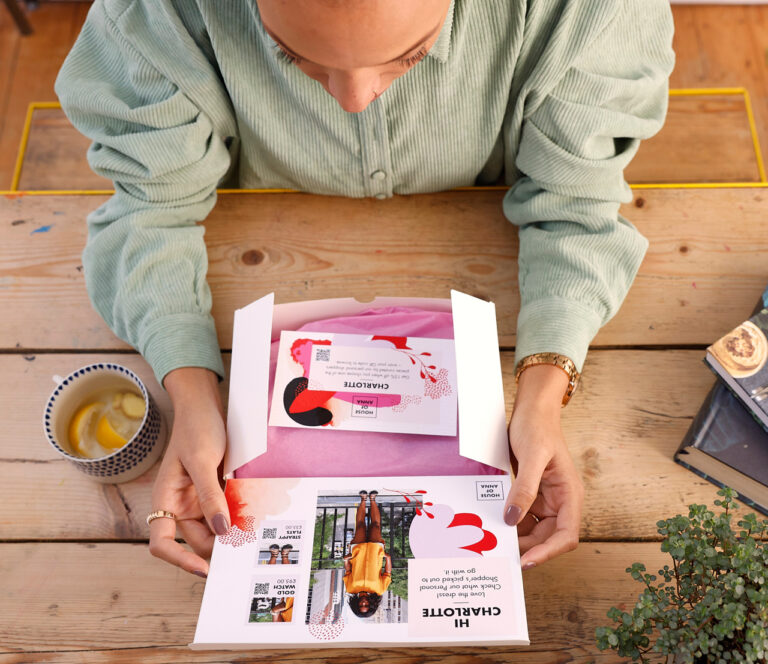 Once back online, these customers spend more time on-site, browsing, and are open to promotions. If they make a second purchase, and you keep ticking all those memorable experiences boxes, they transform into a lifelong, loyal customer. The jewellery brand, Paul Valentine, saw 10-15% of shoppers who received a personalised flyer in their order convert a second time.
✨ Improving customer experience
The experience a customer has with your ecommerce brand goes beyond their online interactions. Placing importance in your packaging shows that you care. It's not just about the first sale, but keeping them happy throughout their entire journey with you.
There are many ways you can use your packaging to improve the customer experience. Demonstrate your shared values by using plastic-free, eco-friendly packaging, connecting your brand with your customers on an emotional level. Or, maybe it's about what's inside. Including in-package flyers with personalised content (such as how-to guides, recipes and voucher codes) shows your customers they'll get added value from every order.
Providing the best possible customer experience can, of course, drive revenue. Research shows that 84% of companies that improved their customer experience saw an uplift in revenue and 92%, an increase in customer loyalty. Think about how this impacts your bottom line!
✨ The brand halo effect
Packaging your products for an unforgettable unboxing moment isn't just about achieving a short-term win. If your packaging is personalised and beautiful to look at, your customers will keep it and be reminded of your brand on a regular basis.
This creates a brand halo effect. Essentially, your customer thinks positively about your packaging and the effort you've taken, and will naturally favour your other products over your competitors. This simple reasoning by consumers can have favourable effects on your brand, increasing loyalty, reputation and ultimately, long-term revenue.
Final thoughts
Cutting costs through a lack of investment in packaging isn't the answer. As the only remaining physical touch point with your customers, your packaging is a key part of your customer experience. When done well, it can be a profit centre (and a whole new marketing channel) that proactively contributes to long-term, sustainable revenue.