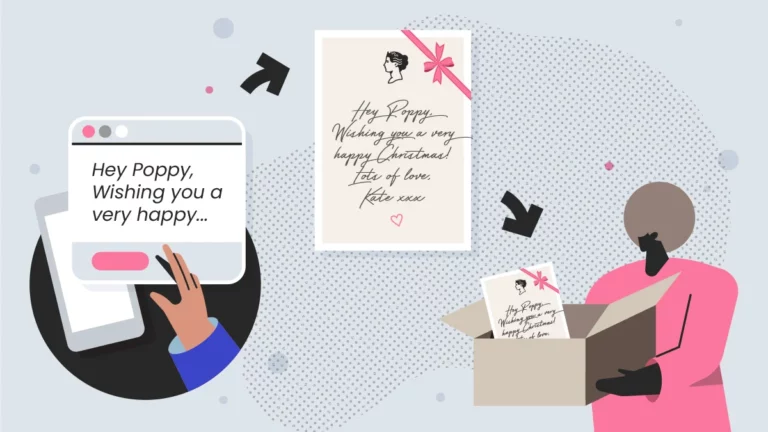 New feature: Smart gift notes are now live
At this most wonderful time of year, we couldn't be more excited to give you the gift of a new feature announcement.
🎉 Introducing…Smart gift notes! 🎉
It's now even easier to let your customers add personalised, beautifully designed gift notes to their orders with Penny Black. This means you can:
Keep reading to learn more, what the new feature means for you and our top tips for making the most of your smart gift notes.
"The unboxing experience is a huge part of the gift-giving experience. Our new gift note feature now makes it easier for brands to automate their gift messages, without losing the personal touch. Plus, these smart gift notes can be combined with other opportunities to build emotional connections that bring gift recipients into the online journey."
Why gift notes, why now?
People love nothing more than sharing gifts. So much so that the global gift market is expected to hit a value of £50.5 billion by 2024. And, personalised gifts are estimated to become a £32 billion market by 2027. 
When it comes to giving the perfect gift, 85% of shoppers say that personalisation is one of the most significant factors in determining the perfect present. 
Now, we can't all offer personalised products. But, with our newest feature, your customers can create their own personalised unboxing experiences for loved ones. So what's the new feature and what can you do to make the most of it?
The gift note feature: What is it and how does it work
Our gift note feature allows you to use messages your customers leave at the checkout and print them directly onto beautifully designed inserts. These inserts are then added to the order at the same time it's fulfilled.
Top line, this means you can build stronger emotional connections to your brand. You're able to customise them to match your brand identity and share content related to the gift (for example, tutorials or styling tips), showing you're emotionally aligned with the recipient and want to give them additional value.
At the same time, these smart gift notes create a trackable source of additional revenue. With the addition of CTAs and QR codes, you can track engagements with the gift on our platform. Meanwhile, you're able to charge shoppers for adding hyper-personalised gift notes to their orders.
Overall, smart gift notes will help you build the loyalty of your existing customers – as you're showing you're willing to go above and beyond – while making an immediate, positive impact on the gift recipient. 
Gift note case study
The tea brand, Bird & Blend has used the gift note feature to allow their customers to give the gift of great-tasting tea.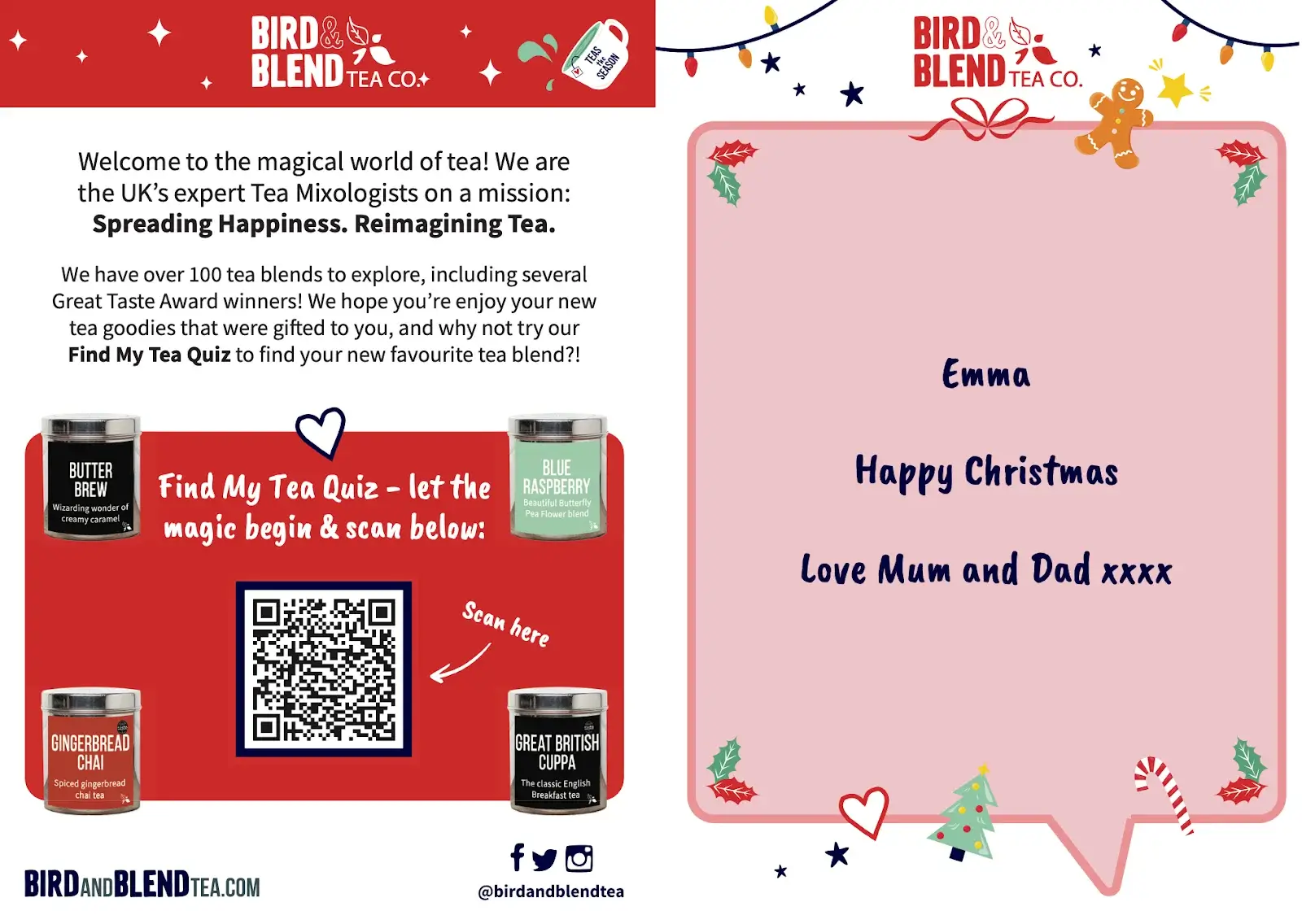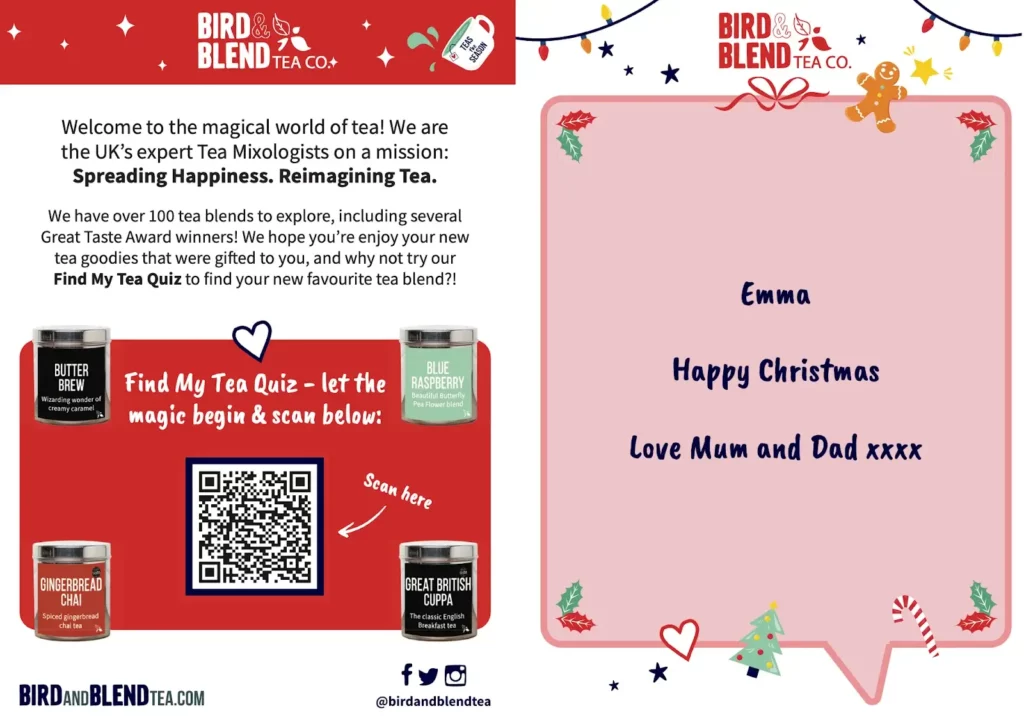 The insert welcomes the recipient into the brand's community and shares its brand mission alongside the customers' personalised message. Bird & Blend also use the insert as an opportunity to engage this new customer by providing them with a QR code to complete their "Find My Tea Quiz", exposing the individual to more of their product offering.
George Duffy, Bird & Blend's Marketing Lead, had this to say about the new feature:
"Gift giving is a huge part of Bird & Blend's focus – allowing us to spread happiness with tea - particularly during seasonal moments throughout the year. Penny Black's new feature has been a game-changer in how we deliver personalised gift notes to our customers. Gift notes are now automatically printed and added to orders, helping our Fulfilment TEAm save time. The hyper-personalised gift notes also give us another marketing opportunity to encourage new customers to join our growing communiTEA and find out more about Bird & Blend's core philosophy."
How our gift note feature works
When it comes to setting up with our new gift note feature there are a few steps you should take to make your gift noting really take off:
Enable a gift note option in your basket or checkout:

Here's

how to enable this feature on your Shopify store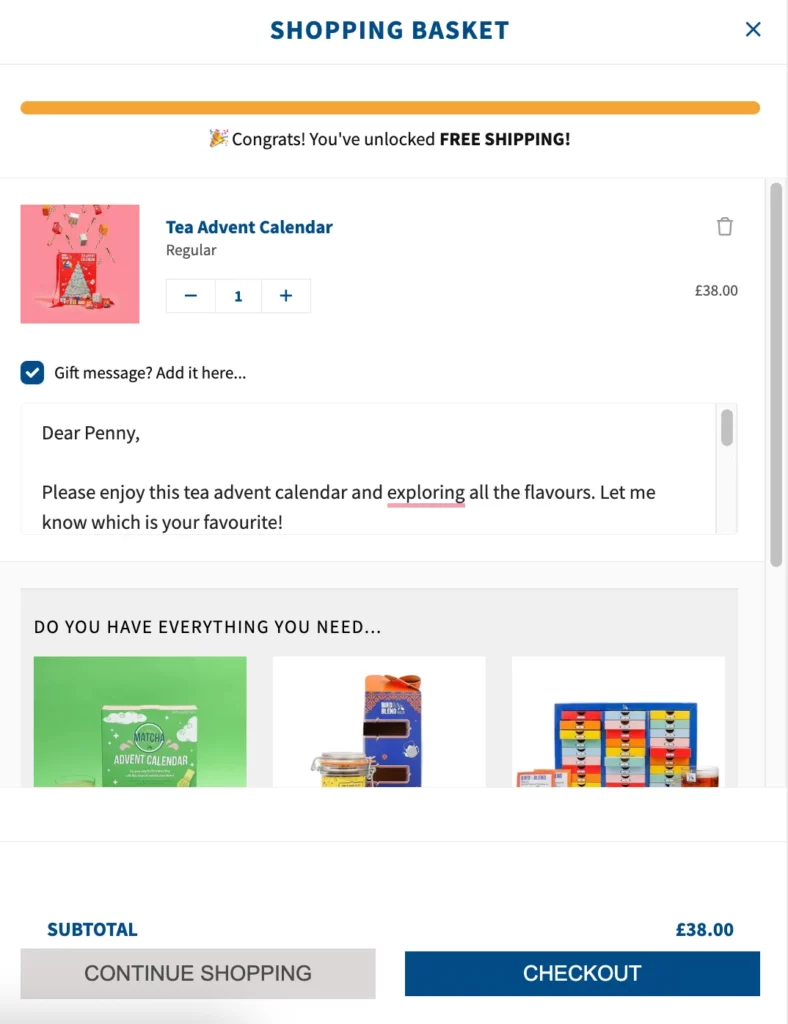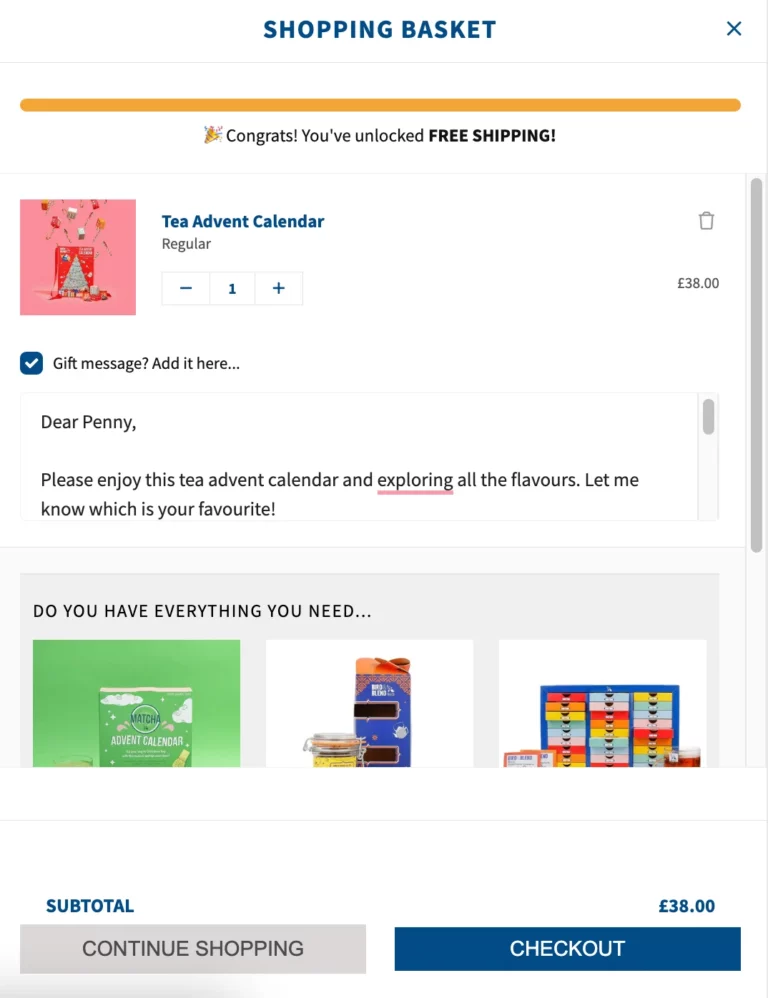 2. Get a customer to leave a note: Make it clear that adding a gift note to the order is an option. You could even add an icon to your product descriptions showing it would be a perfect gift for a loved one.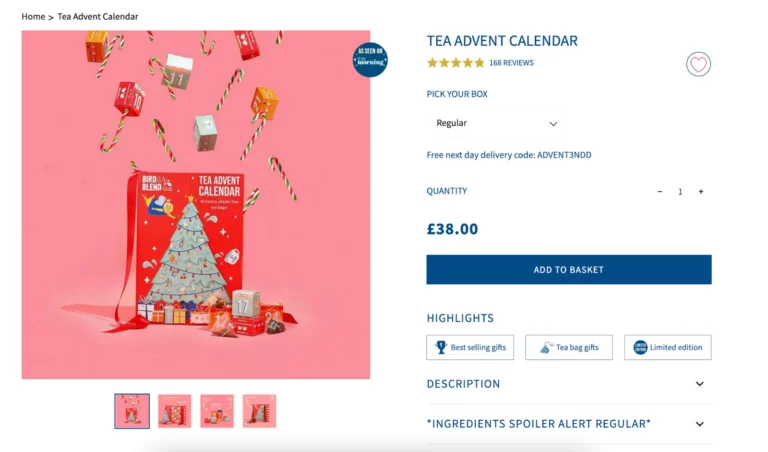 3. Create a design and campaign in Penny Black specifically for customers who chose to leave a gift note: Make sure the design has room for the gift message but also includes enticing CTAs throughout that encourage the recipient of the gift to check you out online.

4. Create a Penny Black segment specifically for gift note orders: Set it up so that when the "gift message" field in Shopify has information within it, these orders get added to this segment.

5. Packer logs that they're fulfilling a gift order: As the packer logs the order in the fulfilment centre, the smart gift note design will be printed on demand and added.

6. Customer receives the order: Next, the gift recipient will get the gift sent to their door, unbox their present and be delighted by the personalised note they've received (bonus: they scan the QR code, head back online and engage with your brand).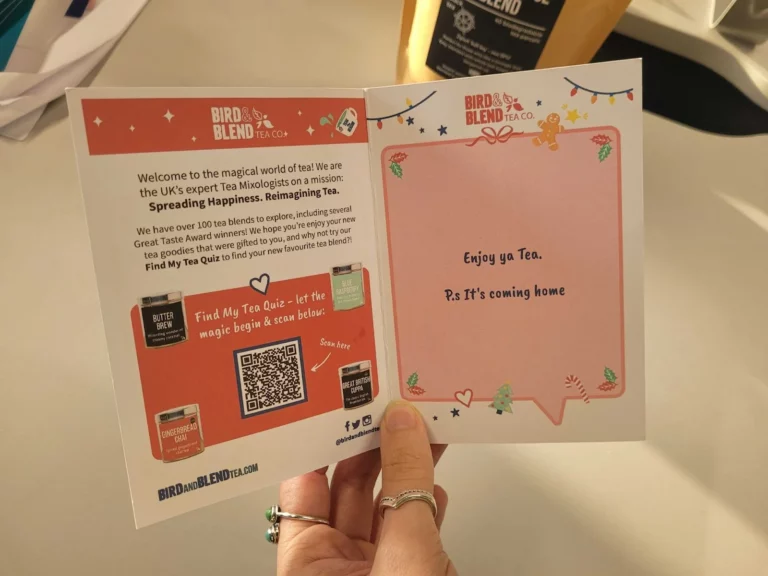 Give a little, get a lot 
At Penny Black, we're all about making the customer experience delightful for every customer. Our new gift note feature is a small change that means you can empower your customers to give the gift of a delightful unboxing moment. Ultimately, helping you build customer loyalty and show new customers you care about them on a personal level.