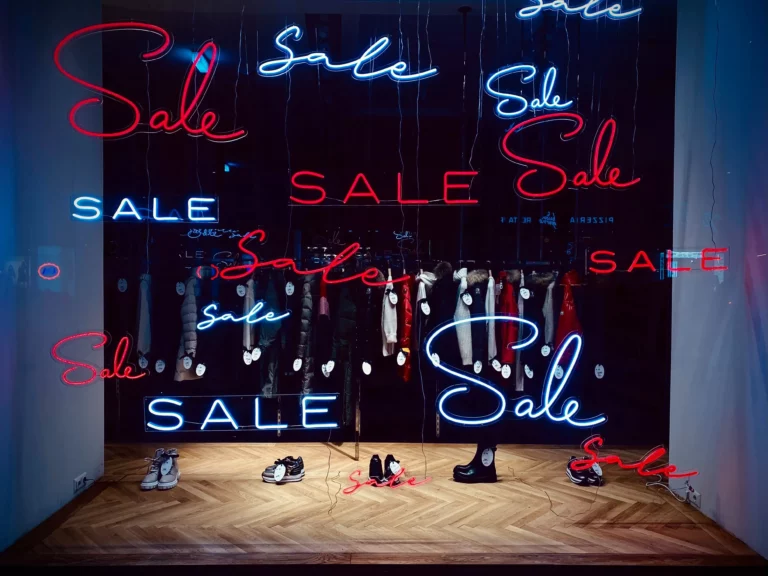 Unboxing the challenges of the 2022 peak season and how you can combat them
Peak season is an exciting time for customers and businesses alike. Whether you're formulating strategies for Black Friday, Cyber Monday or Christmas, there are plenty of opportunities for growth.
But this year, peak season will look a little different.
Firstly, what was once a long weekend is now a sustained months-long period of increased interest and supercharged buying. Salesforce research shows that, in 2022, 42% more shoppers worldwide plan to start buying gifts earlier. And, Amazon even held a two-day Prime day early access sale way back in October.
John Boumphrey, UK country manager of Amazon, said represented an opportunity to,
""...start shopping some of the season's top deals before anyone else…it's not too early to start planning your shopping for the festive season ahead."."
Safe to say, the peak season is elongating and more brands are cutting prices sooner to keep up. 
Not only is the peak season getting longer, but, this year, shoppers are likely to spend less. Research by McKinsey into US consumer behaviour shows that 74% of survey respondents say they're trading down, with half of them saying their money doesn't go as far as it did before and 43% making adjustments to save.
With the upcoming peak season posing spending challenges, it's more important than ever to care for the customers you already have. And, once you get customers through your door, you've got to work hard to retain them for longer to secure your growth into 2023 and beyond.
This post will dig deeper into the challenges coming up over this year's peak season and suggest ways to use the post-purchase experience to combat them and secure your business for the long term. 
💥 Challenge 1: Increasing first-and last-mile costs
Right now, many businesses are trying to contend with the mounting fulfilment issues facing ecommerce; slow shipping, decreased workforce, and surplus returns are all harming the fulfilment process. 
To overcome this, some brands are choosing to combat these fulfilment challenges by charging for online returns. In May this year, Zara announced that they'll charge UK customers £1.95 to return online purchases to help navigate the high return rates and thin margins resulting from supply chain pressures. 
As first-and-last-mile costs continue to increase, shoppers will likely buy even earlier to avoid pricing hikes and delays to their orders. To make the most of this early hike in spending, you need to deliver a high-value customer experience post-purchase. This will mean you'll retain loyal customers, prevent unnecessary returns and reduce the overall stress on the fulfilment experience. 
To achieve this, start by providing a personalised unboxing experience that addresses the customer by their name, showing you value them from the first engagement. Or, if you've struggled to ship orders on time, include an insert that explains why their order was delayed and apologise for the inconvenience. You could even use the unboxing moment to reduce returns by using it to show customers how to recycle or re-sell unwanted items. 
By making the last-mile one to remember with a personalised unboxing experience, you'll prevent customers from thinking of you badly if there are delays to their order or sending back costly returns – ultimately saving you money in the long run.
💥 Challenge 2: Rising inflation
Rising inflation will affect consumers' spending habits this Black Friday Cyber Monday (BFCM). 67% of consumers say that high inflation is already affecting their purchasing decisions. By BFCM 2022, inflation will impact how more than 90% of consumers spend their money. And, according to Salesforce research, half (2.5 billion) of all shoppers will switch brands for lower-cost products this holiday. 
To stand out from discounts that will be vying for the attention of your customers, you need to connect with customers by giving them additional value beyond low prices and establishing emotional connections. Research shows that 70% of emotionally engaged consumers spend up to two times or more on brands they are loyal to. Plainly, it pays to invest time in getting to know what your customers want and why they make certain spending choices. 
One way to boost the emotional bonds you have with customers is to personalise their experience. This will mean you can deliver the right messaging to customers at the right time and show you know them on an individual level – overcoming their need to search for low prices. In fact, 80% of consumers are more likely to buy from a company that provides a personalised experience than one that doesn't. 
You should also aim to connect with your customers over shared values (such as being eco-focused, vegan or cruelty-free). In fact, 77% of consumers buy from brands that share their values. 
In the run-up to the peak this year, use marketing your channels (including the unboxing moment) to push your brand messaging. This could include explaining how your products are made using package flyers or allowing customers to scan QR codes in their order to donate to a charity your brand supports. 
By connecting with your customers emotionally this peak season, you'll be able to stand out amongst the aggressive discounts and money-saving messaging your competitors are running. Once they feel connected, they'll return to you when your products are priced back to full and be a long-term, loyal customer for life.
💥 Challenge 3: Stand out from the competition with multi-channel campaigns
For many retailers, a huge challenge around BFCM is how many brands are pushing for the attention of customers with too-good-to-be-true discounts via email, SMS, in-store and online. In 2022 alone, 333.2 billion emails are expected to be sent and received each day. And, as many as 87% of marketers use email marketing to push out their content. 
The brands that will set themselves apart are the ones that unify their marketing across channels to give new and existing customers a coherent experience they'll remember. This will make sure they'll continue to shop with your brand beyond the peak as they'll get a consistent experience with your store. 
You should do this by connecting up the tools in your martech stack including email, SMS, and print, as well as your loyalty programs and subscription platforms. This will make sure you can share data across the platforms and push the right messages at the right time. You should then run integrated campaigns across all these channels that make customers feel valued. 
For example, you could run an integrated welcome campaign for new customers you acquire over the peak that builds their brand loyalty. You could send them an insert in their order that thanks them for their purchase and tells them more about your brand values. Once they scan the QR code to find out more, you could trigger a welcome email that tells them about the source of your products and encourage them to write a review.
By providing an engaging and consistent experience across channels, you'll show your shoppers that you want to give them a high-quality customer experience. As the bond between you and your customers evolves, they'll keep returning to your brand and refer your products to others.
Conclusion
Peak season 2022 is going to be one to remember. As inflation keeps rising alongside widespread consumer uncertainty, ecommerce businesses will be hard-pressed to reduce costs, come up with creative solutions and stand out from the competition. 
The key way to combat these challenges is to focus on the customer experience – through shipping and logistics, avoid discount-led campaigns and serve coherent multi-channel marketing. To read more about some of the seasonal unboxing campaigns you can run, check out our latest ebook.