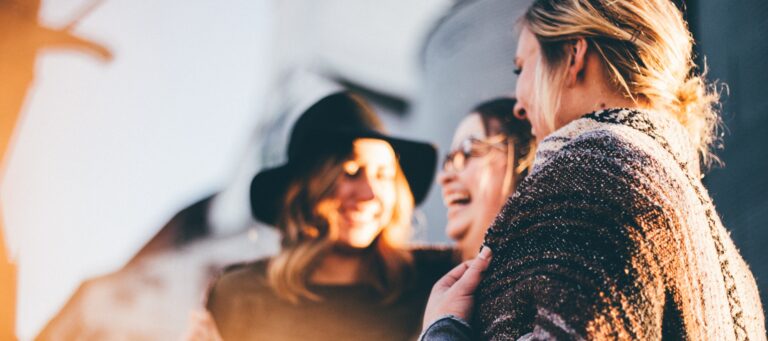 4 ways to make your ecommerce brand more human
The world changed during the pandemic. With social distancing in place, people turned online for all aspects of their lives; catching up with friends and family, seeking advice from professionals, and, of course, shopping. 
As "popping out to the shops" was no longer an option, ecommerce boomed with 67% of consumers changing the way they shopped. Brands with just brick-and-mortar stores had to quickly pivot online if they wanted to be where their customers were. Why? Because without adapting and embracing ecommerce, they faced huge financial losses – as demonstrated by Primark.
So, this all sounds pretty great for ecommerce, right? But, if we were to ask you to describe the perfect customer experience, what does it look like? Maybe in a retail environment, that's the opportunity to browse at your leisure, be greeted, made to feel welcome and advised by friendly shop assistants.
The downside to ecommerce, if not handled with your customer in mind, is that the human touch that so many consumers crave can be lost. People buy from people, and customers want to feel an emotional connection to the brands they shop with. In fact, 52% of fully connected customers bring more revenue to your business. And, building a community of emotionally loyal customers can create an uplift in annual revenue as shoppers repeatedly buy from the brands they already know and trust.
Ecommerce isn't just a passing trend and the majority of people will continue to buy online. But how do you keep those human connections with your customers alive? In this article, we'll look at four ways ecommerce brands can bring the much-sought-after human touch back into retail.
1. Make it personal
The first, and simplest, way to bring the human touch to your customers, is to personalise your customer service. Something as simple as including their name in your communications or making product recommendations can make your customers feel like you know them on a personal level. 
This personalisation breeds loyalty.  79% of consumers say they stay loyal to brands that employ personalisation tactics. Plus, emotionally loyal customers spend more and purchase frequently from brands they trust.
You don't need to rewrite the personalisation playbook to succeed here either. 
Something as simple as sending a thank you email, addressing them by their name, with some personal product recommendations (because remember, you know what they like), will work wonders. This shows that you're thinking of them post-purchase and value their opinion. In other words, you're not just in it for the sale; you genuinely care that they're happy with their whole experience, from online checkout to unboxing and beyond.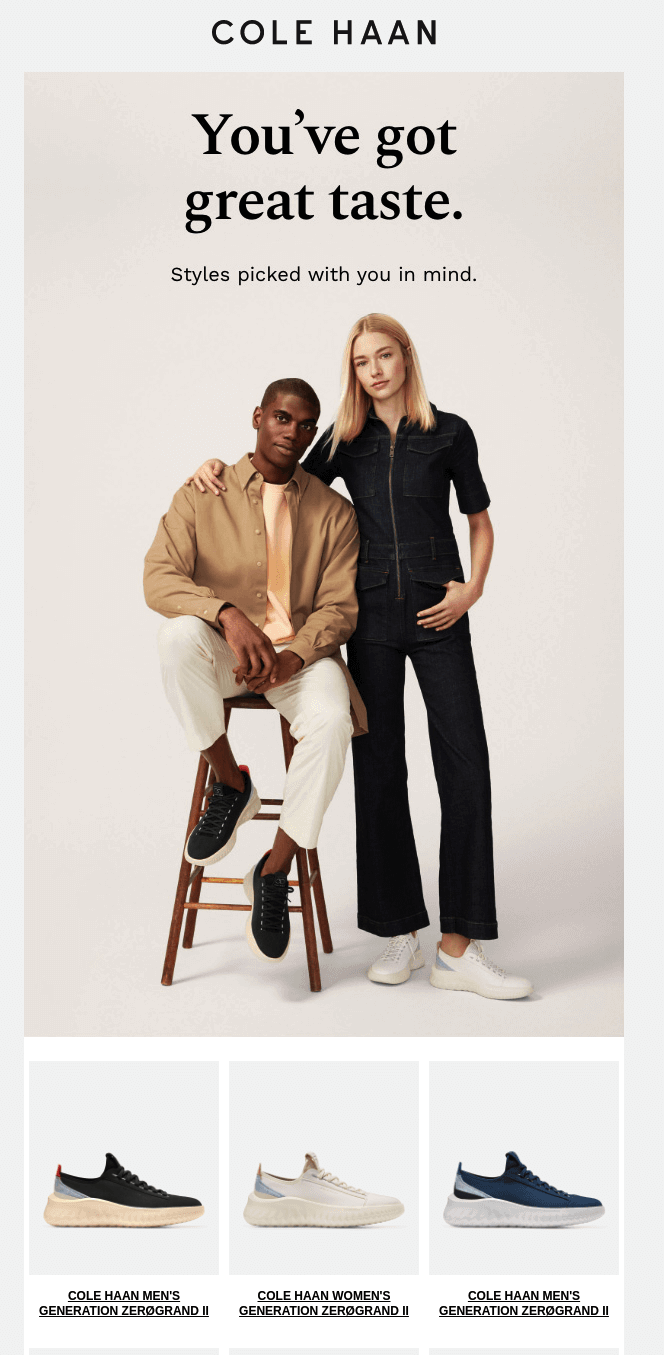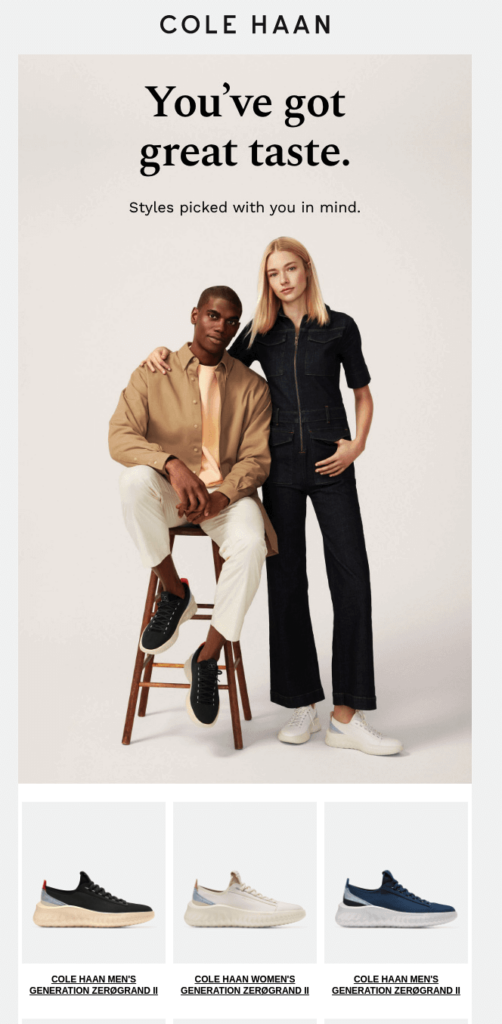 2. Give them an unboxing experience to remember
Whilst ecommerce can be quick and convenient, it can lack the human touch. So, while you may not benefit from a chatty, engaging store assistant, the unboxing moment gives you a physical touchpoint you can use to build emotional connections.

Adding a personalised flyer into the package will delight your customers as they know it's just for them. For example, the jewellery brand, Paul Valentine, made their unboxing moment memorable by personalising their in-box flyers with the recipient's name and their own personal message and discount code. As a result, they saw conversion rates of 10-15%.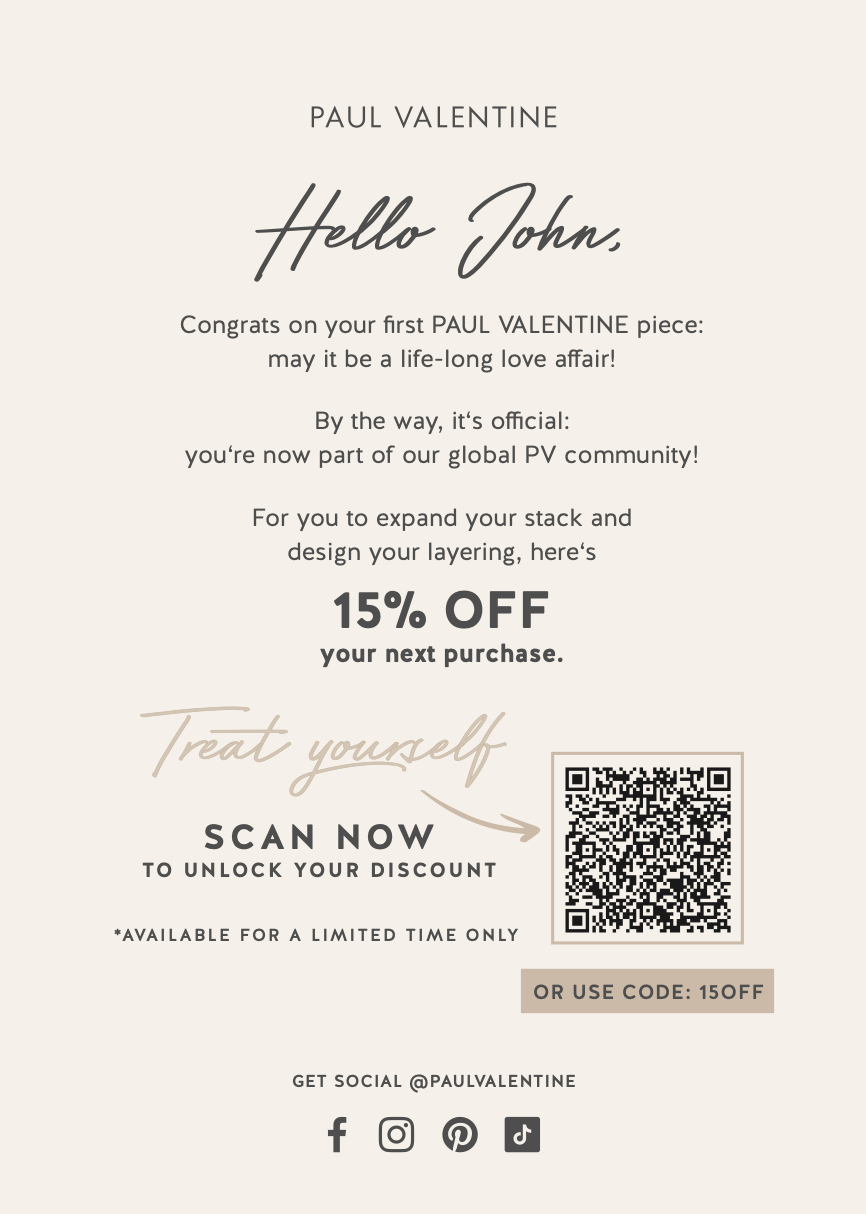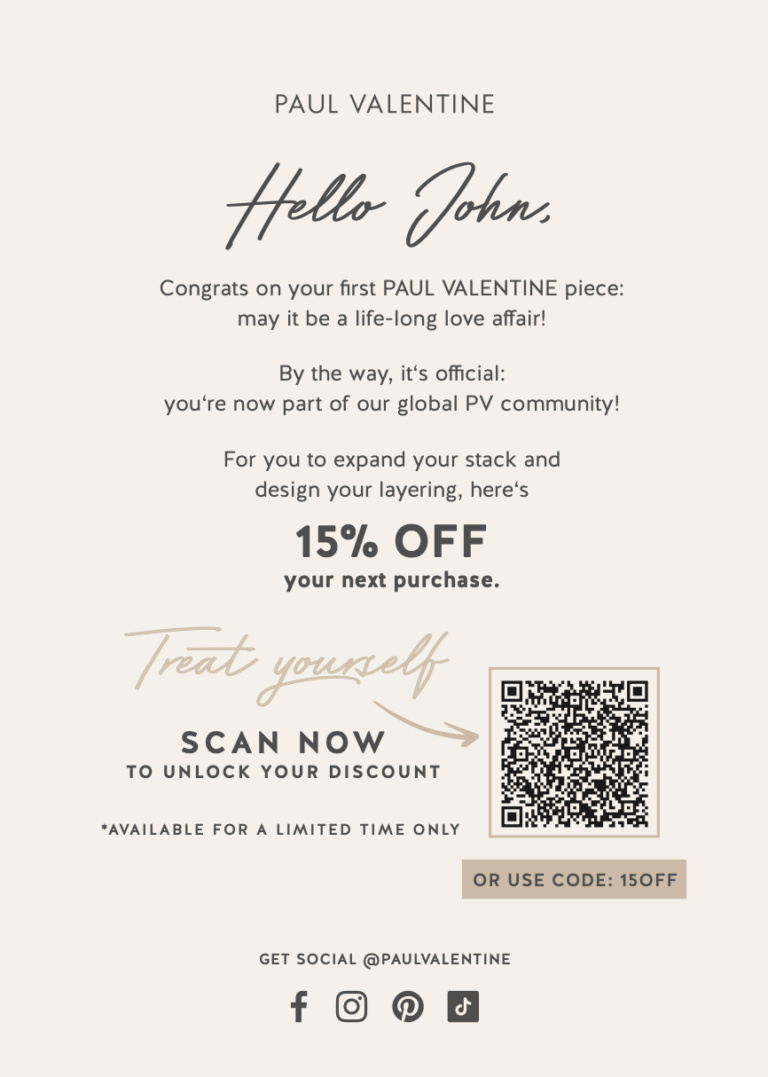 3. Create a phygital experience
Phygital blends physical (offline) and digital (online) environments to deliver an enhanced customer experience. Not all of your online customers will have a human connection with your brand. Creating a phygital experience can attract those customers into physical experiences so that you're able to build that human-to-human connection.
Here are a couple of examples of brands who've embraced the phygital experience to inspire you:
 

Gymshark's Pop-Up Market Stall

 – Gymshark, a (now) well-known and highly successful online retailer, "popped up" with a stall at the Lower Marshes market in London. This gave consumers a previously unavailable opportunity to engage with the brand and products in person – and with none other than CEO, Ben Francis, amongst other fitness influencers, manning the stall
Nike's In-Store Experiences

 – Nike took on the phygital retail world by using data from its members' app to personalise the shopping experiences of customers in Los Angeles and New York. In LA, the in-store merchandise changes fortnightly in line with local trends. And in New York, knowing the busy lifestyle New Yorkers lead, customers can use the app to choose products before arriving at the store. The order will either be waiting for them in a self-service locker when they arrive or in the waiting room if they want to try it on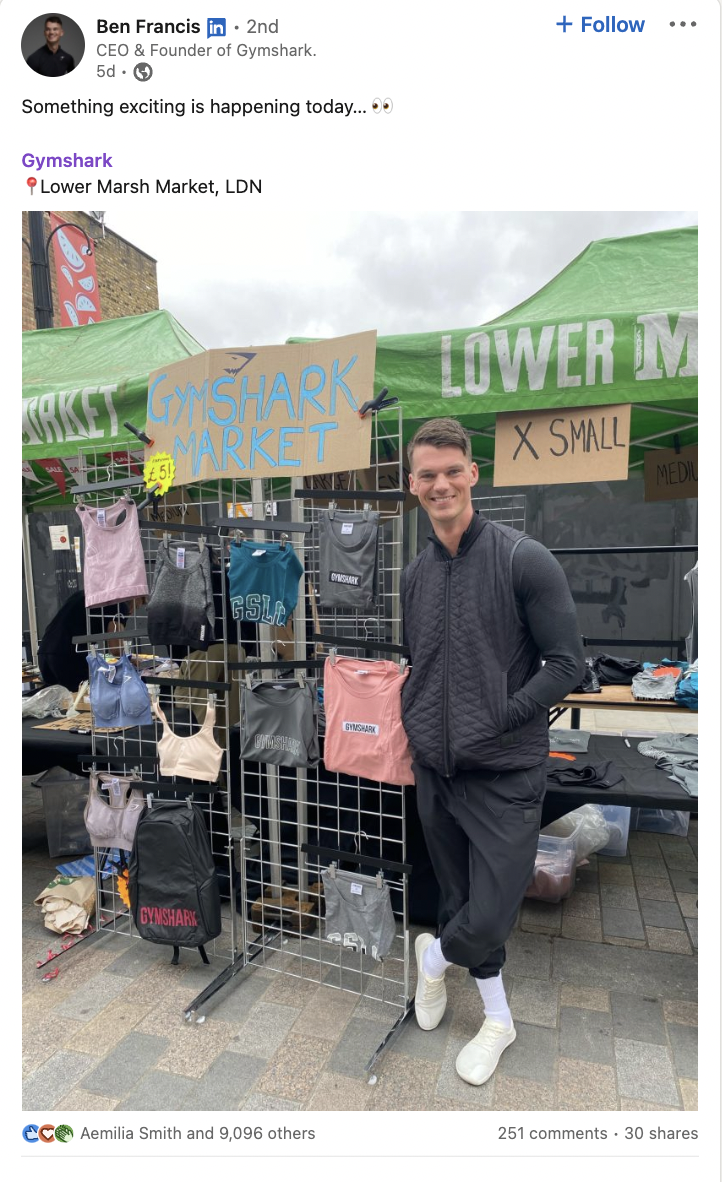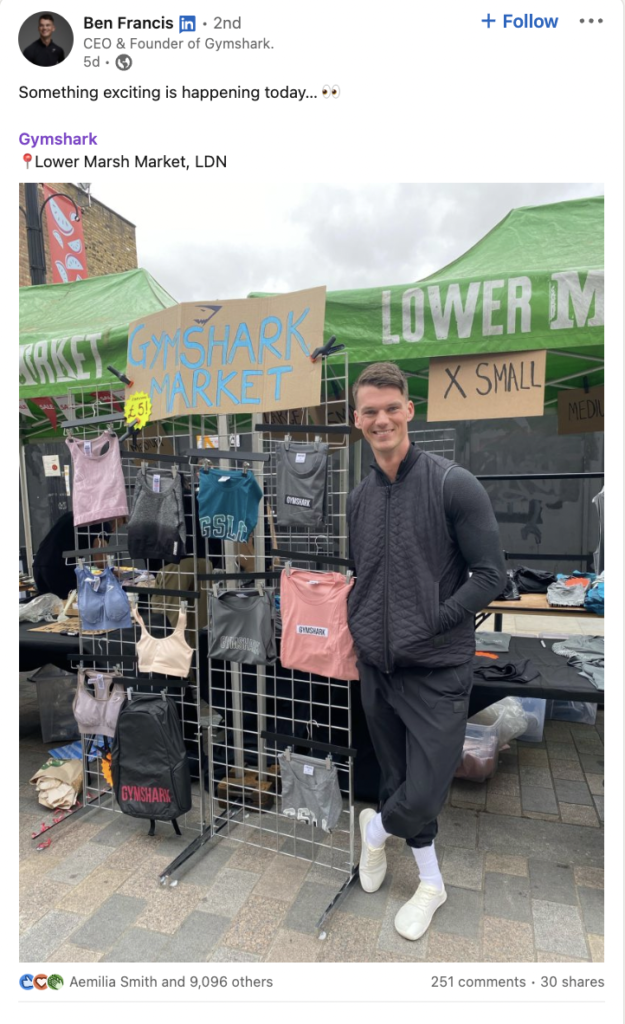 4. Connect with your customer over shared values
Last but certainly not least, if you share values with your customers, shout about it! As humans, we bond over shared opinions and experiences. You should be harnessing that with your brand too. Not all consumers these days are looking for the cheapest option, or the most convenient. Many care about the brand behind the product, and whether their values align; in fact, 50% of consumers worldwide are belief-driven buyers.
Implement initiatives that show you care about the same things as your customers. Go plastic-free, use eco-friendly packaging or seek to make your products vegan and cruelty-free. On your website and in your welcome emails, tell your brand story, talk about your values openly and honestly and let people know how you source your products – and why that's so important to you.

For example, Patagonia let its customers feel like they're genuinely doing their bit for the planet. Transparency and honesty reward them, rightly so, with a loyal customer base.

Customers want to know the role your company plays in wider society and that it matches their worldview. When your beliefs match their own and you live by your values in every interaction, you show the human side to your brand and connect emotionally. Shared values form the very basis of your relationship, creating a bond where your brand becomes part of your customer's identity.
Final thoughts
Whether you're a 100% ecommerce brand or providing consumers with an omnichannel experience, there are myriad ways to keep that personal, human element alive in your business. It's what your customers want, and it's what your business needs to survive.